CRO Research
Give Your Conversions a Serious Lift By Following The Money Data
Marketing without data is like driving blind – you can only go so far with your gut feeling. Real boosts in conversions come through data, and we're going to help you get it.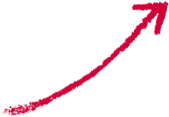 Talk to a CXL specialist
or read more below about the process we use to get results.
Trusted by




SCHEDULE A CALL

One of our top analysts will personally contact you
"CXL has a thorough process they take customers through. Once they understand their customer's challenges and needs, they dive into their comprehensive process which includes: heuristic analysis, analytics and mouse tracking data analysis, user session replay videos, customer and web surveys, interviews with our sales and marketing teams, as well as user testing with like customers.
While they do not share their thoughts on each step of the process until the readout, you can see their thoroughness of the level of research and analysis they perform. While all this research and analysis may seem overwhelming at first, you quickly realize how actionable CXL makes it for you in their read out. They categorize each finding into recommended actions, like one for testing, or further investigation, and even one for just do it for those no brainer enhancements.
When they deliver the final report out, they really take their time to make sure everyone understands not only their methodology but also their categories for recommended testing by showing real examples from their analysis of your site. They also provide all the materials so you can refer back it or even share it amongst the greater organization. The engagement does not stop at the readout, or at the last payment.
The relationship with CXL becomes a partnership. They truly care about how your implementation is going and is there for further questions should they arise. That in itself is invaluable." read full testimonial
Megan Gouveia
Progress Software, Digital Marketing Manager

Do You Know?
Why prospects buy the type of products and services you sell?
What's the end-benefit they're after?
Why they're not buying more from you?
Their main concerns, doubts, and hesitations?
What puts them off – Which steps in you sales funnel scare people?
Which parts of your website cause the most friction and turn buyers away?
Increasing conversions sets you on a path for dominating your market.
Once you increase revenue per visitor, customer acquisition costs get lower, you can spend more money on advertising, and out-source more work.
(Hope your competition won't be too angry)
Who is this for?

It's for businesses that have a proven business model. We're not here to discover your product-market fit. No conversion miracle is going to help you if people don't want what you sell.

Your need digital analytics data that we can access and we need to be able to survey your customer base.

Our team of top conversion experts will come in, set up data collection, and gather intelligent data. Once we have the data we need, we'll dig deep and analyze everything.

The end-deliverable: what you're going to get

We come in, have a long phone call with you to learn all we can about your business, set up all necessary data collection and then dig deep into the analysis. Once we're done with the analysis, we'll sum up our finding into an actionable report.

The end deliverable is a written report detailing key insights about your customers and your website. It will report detailing key insights about your customers and your website. It will outline specific changes we suggest you should make to your website. It will give you general feedback and also specific feedback for each page.

We present all of our findings over a conference call where we answer all of your questions and can discuss the implementation.

What happens after the research has been completed

Once we complete the conversion research, we'll share all of our findings via written report (pdf document) and discuss it with you over Skype/phone. What follows is up to you. You can take the advice and implement it all yourself. You may need help with the execution.

We offer managed optimization and testing programs to help you find the optimal solutions for each of the identified issues.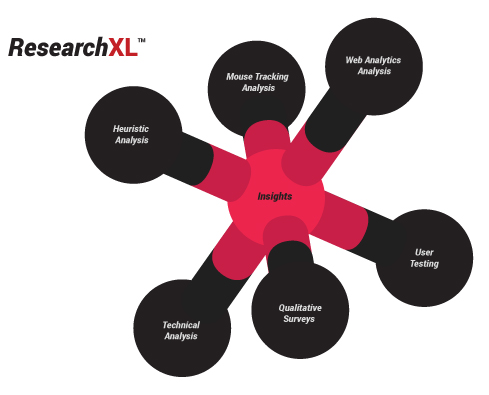 Conversion Research Plans
Conversion Research
This plan ensures:
Your analytics software is tracking the right stuff; if needed, we will set up funnel tracking and other action tracking.
Heatmap and clickmap tracking set up to know where people click and where they don't.
Scrollmap tracking installation so we can see how and whether people scroll on your site.
Exit surveys set up on key pages in your sales funnel to figure out why people didn't take action (buy, sign up, etc).
Usability testing with 10 people (who match your ideal customer profile) to discover any and all friction points on your current site – and to see what's working.
Website analysis against all major conversion frameworks to identify shortcomings.
Customer surveys (at least 100 people) to understand who they are, why they buy, and how they buy.
Once you get the report, you'll have a specific road map to boosting conversions.
Delivery time: up to 40 days (30 days to data collection, up to 10 days of analysis and report writing).
Conversion Research + Biometric and Eye Tracking Analysis
This plan includes everything from the previous plan and adds the following:
Moderated user testing with eye tracking and biometric data: we can not only see what people see, but also measure their pupil dilation, facial expressions, heart rate and emotional valence (both positive and negative emotions like delight, frustration, anger and so on).
Discover what your users
see: during task-based usage, what areas are they viewing, for how long, and in what order;
feel: how do they perceive the site's relevance, trust, orientation, security, & convenience.
Delivery time: Up to 45 days (35 days of data collection, up to 10 days of analysis and report writing).
Why choose CXL over other agencies?
We have 5 compelling reasons to share.
Get in touch now:

One of our top analysts will personally contact you.