90% of analytics setups we've seen are
critically flawed
As your analytics partner, we'll audit and configure your Google Analytics or Adobe Analytics setup to make sure everything's working right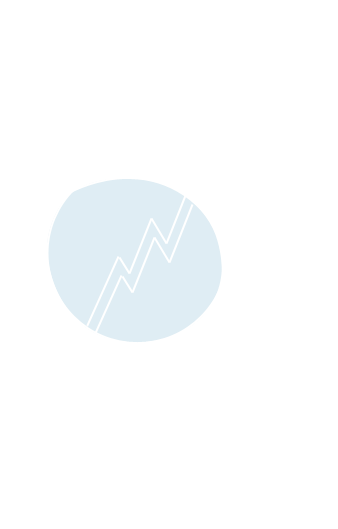 You know it's important to track metrics across your website and sales funnels. After all, not keeping an eye on your analytics could mean missing out on key business insights. But what if you're making decisions based on flawed data without even knowing it?
A staggering 90% of the analytics implementations we've come across here at CXL are rife with errors — from failure to install tracking snippets, to spam or duplicate traffic, to tags not firing… the list goes on. And there's more bad news — many "professionally configured" analytics dashboards still display skewed or false data.
Luckily, we know what to look out for. With the help of CXL's analytics experts, you'll finally be able to trust your data.
Not sure if your setup is correct? Start here.
Set the scope: Find out what's working (and what's not) with an
Analytics Audit
Let's get the lay of the land. First, we get to know your site and business. We'll then check the configuration and accuracy of your current Google Analytics, Adobe Analytics, and/or Google Tag Manager implementation.
Next, working closely with your team, we make sure all your KPI metrics and dimensions are tracked properly — so your business doesn't fall into the 90% of configurations that are broken in some way.
After assessing your analytics setup, we'll dig into your tag management, behavior tracking, and A/B testing solutions. Our end goal with your Analytics Audit? Getting you a reliable, profit-oriented analytics toolset that integrates all your systems to show the true big picture. You'll be able to decide whether you'd like to tackle the fixes we recommend, or simply have our analysts correct your setup.

*90% of analytics configurations we come across are broken one way or another.
Start off strong with a from-scratch analytics setup, or tune-up your existing configuration
Have our experts do the heavy lifting with
Analytics Implementation
Need from-scratch analytics configuration, or want us to fix what we found during your audit?
We stay up-to-date on advances and best practices in both Google Analytics and Adobe Analytics. Along with tracking the most important KPIs in your business, we'll configure relevant user actions and micro-conversions to give you a deeper understanding of your onsite user behavior.
We work with Google Analytics, Google Data Studio, Adobe Analytics, and Tableau, all major A/B testing platforms, including VWO and Optimizely, and user behavior tracking and analysis tools.
Stop running vanity reports and see the metrics that matter on your custom dashboards
Get more from your data with
Reporting and Visualization
If you're experiencing data overwhelm, or you feel like different tools are pointing your business in conflicting directions, never fear — that's where our tailored reports and data visuals come in.
We analyze and combine various data sources, including ecommerce and fulfillment platforms, CRM inputs, and merchant processing data — and, of course, input from your team. Then we build custom, visually oriented dashboards to reveal new ideas, recommendations, and business-growth action steps.
Not only will your dashboards offer at-a-glance oversight whenever you want it, but they'll also become indispensable tools to guide your bigger strategic decisions.
While we usually recommend Google Data Studio for most businesses, we can also work with Tableau, Microsoft Power BI, and other business intelligence platforms.

Make ongoing changes and updates to your analytics setup with our ongoing services
Keep seasoned pros in your corner with
Ongoing Analytics Services
Our Analytics Retainer Services don't end once you've got a successful setup — we're your partners for the long haul.
CXL's analytics experts offer you ongoing help month-to-month to make sure your setup is providing you with the right insights to make strategic decisions. Our ongoing audits keep your site in check and we closely collaborate to help you launch new events and campaigns.
And each month, we create a customized monthly report summarizing the improvements we've made to your analytics setup, details for newly launched campaigns, and new issues we've detected.
Tools we use