Become great at marketing.
Get the world's top practitioners as your instructors.
CXL brings you advanced level marketing training: get deep skills in growth, customer acquisition, analytics, and conversion optimization.
"I attended a 9-month long program where professors from MIT & Columbia Business School taught us Digital Strategy.
CXL makes that program seem like kindergarten." – Amit Sharma
Looking for team plans? Free Foundations plan
Some of the companies that train their teams at CXL:










To become the best, you need skills across multiple disciplines
The best marketers of tomorrow have to be well-versed in analytics, highly proficient in customer acquisition, adept at conversion optimization, skilled at branding, and user research.
This is what we focus on at CXL – giving you both knowledge in a broad array of skills, and deep ability in the few that matter the most.
Advance your marketing career with CXL Minidegrees
Designed to advance your marketing skills, CXL Minidegrees are in-depth training programs taught by leading marketing practitioners.
All Minidegrees are included with your All-Access subscription.
We currently offer 9 specializations:
Learn how to convert your traffic into customers, run more successful experiments, and get the skills to deliver consistent revenue gains on any website you work on.
optimization best practices | conversion research | testing strategies | CRO program management
Learn how to get customers via paid and organic channels, profitably and at scale.
Digital Marketing | SEO | Paid Acquisition
Learn in-depth skills for the Google suite of analytics tools to become a data-driven specialist who can set up any needed tracking and turn data into insights and money.
Google Analytics | Google Tag Manager | Google Data Studio | Excel | Analytics APIs
Use proven psychological frameworks to improve your website, understand behavior, and influence purchase patterns.
neuromarketing | persuasion | applied behavioral psychology

Learn to accelerate your business by running growth experiments, optimizing the channels that work best for you, and scaling your growth program.
data and analytics | growth channels | experimentation
Become great at content marketing
Get advanced level skills to generate traffic, leads, and sales with your content.
This program is for people serious about building skills, and are ready to put in the effort it takes to complete a Minidegree.
Identify the topics that you're best positioned to cover.
Create a coherent strategy that drives traffic and leads.
Get max value from existing content and scale your program.
This mini-degree will provide students a comprehensive look at the technical skills, tools, and disciplines that make up what digital marketing is today. The focus is on understanding technical marketing concepts on a superficial level and to provide students the ability to identify key learning paths they will want to pursue in further studies.
Your subscription includes 50+ training programs on digital marketing
Get access to 50+ courses to on-demand courses, 100% online and fully self-paced. New courses are added each month.
Popular marketing trainings:
How we pick instructors: only the best in the world
Our approach is straightforward – every CXL instructor needs to be the absolute best in the world at what they do.
All of our instructors are hand-picked and painstakingly vetted. We identify the top experts at various marketing disciplines and get them to teach their craft.
So you can learn from the best.
AJ Wilcox

Stefania Mereu

Chris Mercer

Val Geisler
Jessica Best
Brian Cugelman
Simo Ahava

Momoko Price
Our courses are focused on improving performance on the job
CXL uses evidence-based training methods designed by Dr. Will Thalheimer, one of the leading learning researchers.
All of our training programs are strategically focused on improving your job performance.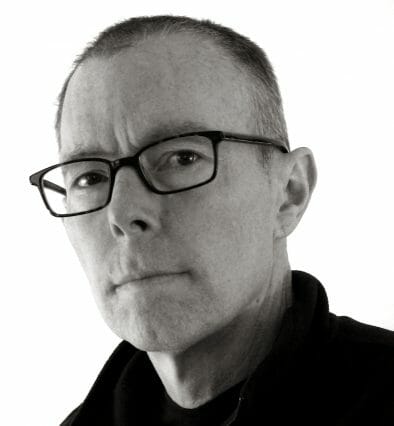 Access to 60+ courses for $1
When you sign up for CXL, you get access to:
60+ advanced digital marketing courses (full list here) taught by world-class practitioners.
6 Minidegrees that give you advanced level skills.
New courses added every month.
See plans & pricing
All plans come with a 7-day trial for $1.